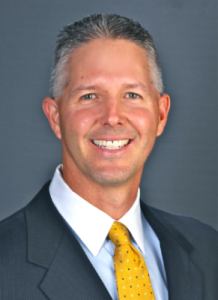 As an Associate Managing Director with Principal®, my passion is working with my team of highly successful financial advisors to help them grow professionally and reach their potential. Our firm is dedicated to improving the lives of others and impacting our community. I believe our team is strongest when we hire professionals from all walks of life so our clients feel supported and valued. If you or someone you know would like to learn more about our Northern California based team, please contact me.
More about Cory...
Cory joined Principal® in 2015 with over 20 years in the sales and financial industries. Through this varied background Cory learned that great business is built on several things - relationships, trust, honesty and integrity. Cory taught golf for almost 5 years and developed and ran one of the largest First Tee of Greater Sacramento satellite programs in the area. In golf, life and in the First Tee, the foundation of everything is built on The 9 Core Values. It was this philosophy that attracted him to Principal®. As Associate Managing Director, Cory believes these values are the foundation of most advisor/client relationships.
Cory lives in the Sacramento area with his wife Brittany and three children, who are competitive gymnasts and golfers, and where they enjoy numerous outdoor activities their region offers.